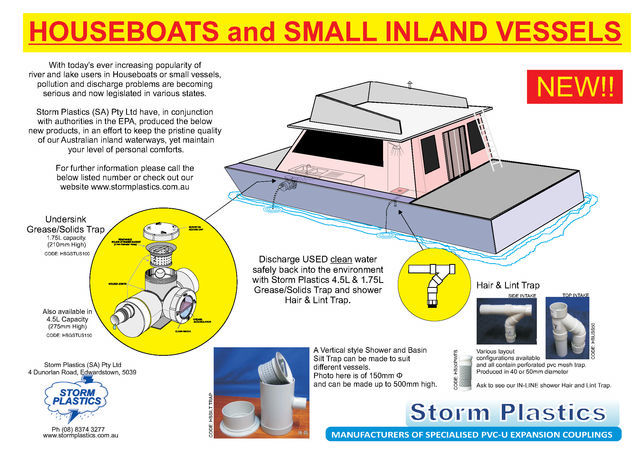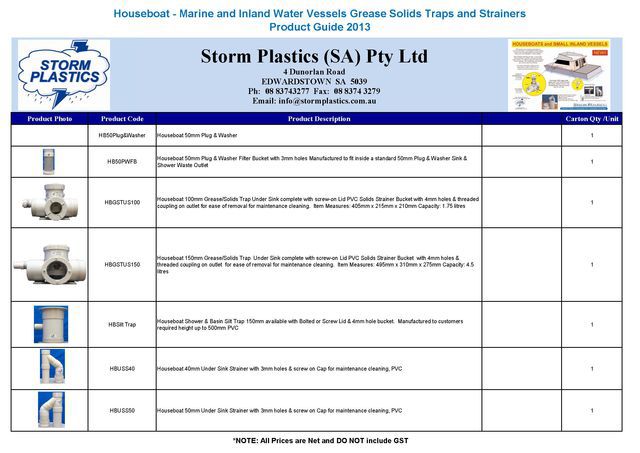 GREASE / SOLIDS TRAP - UNDER SINK
(Code HBGSTUS100-1.75LTR & Code HBGSTUS150-4.5Ltr)

The Grease / Solids Trap - Under Sink units are suitable for all small marine and inland vessels where the available area does not allow installation of a   grey water storage tank, i.e. Mono Hull boats and Trailer Sailers with a small galley kitchen etc.
Some states require these vessels to have a Grease / Solids Trap installed on the kitchen waste, prior to returning waste water to the river.
Two different sized units are available, 4.5 Ltr and 1.75 Ltr capacity and are designed to be located under the sink or where practical, and can be manufactured with the inlet and outlet on either the left or right hand side.
The units have two functions:

1. A Solid Strainer Bucket to catch solid waste, and

2. A Grease Trap to retain the grease and fats.
They are designed for easy removal when cleaning and the transparent face indicates the level of grease accumulation.
Click on the below

yellow

 item for unit dimensions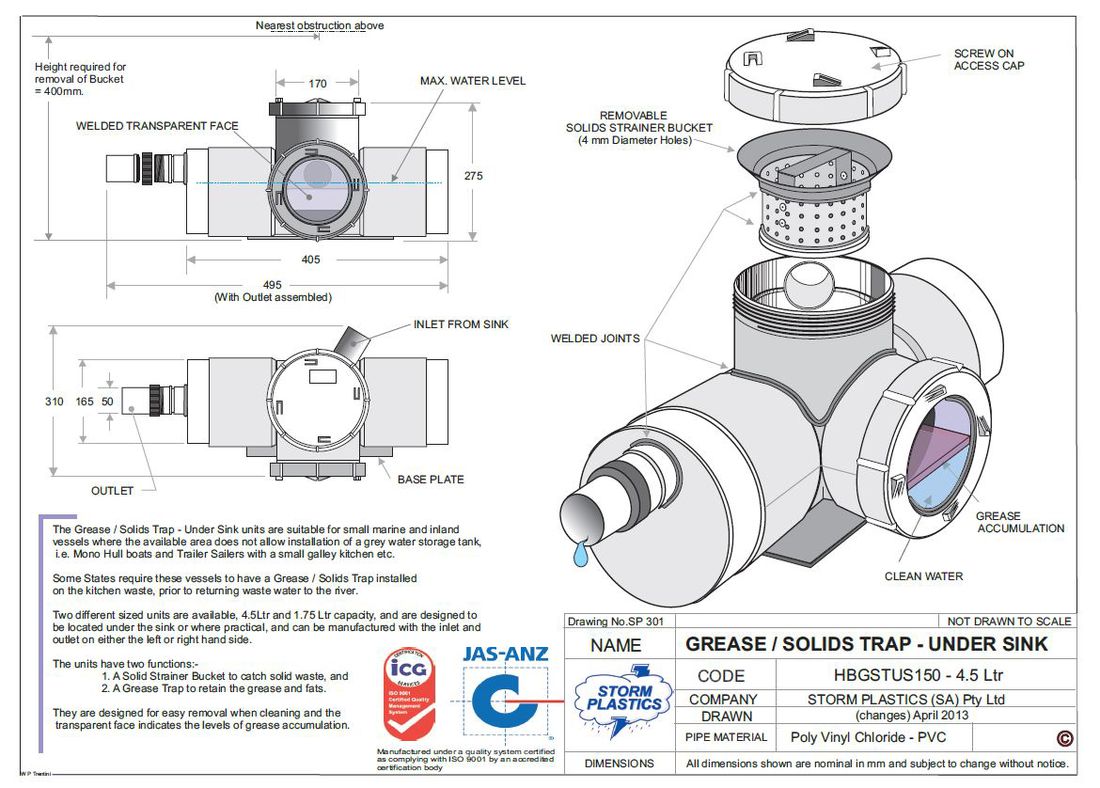 HBGSTUS150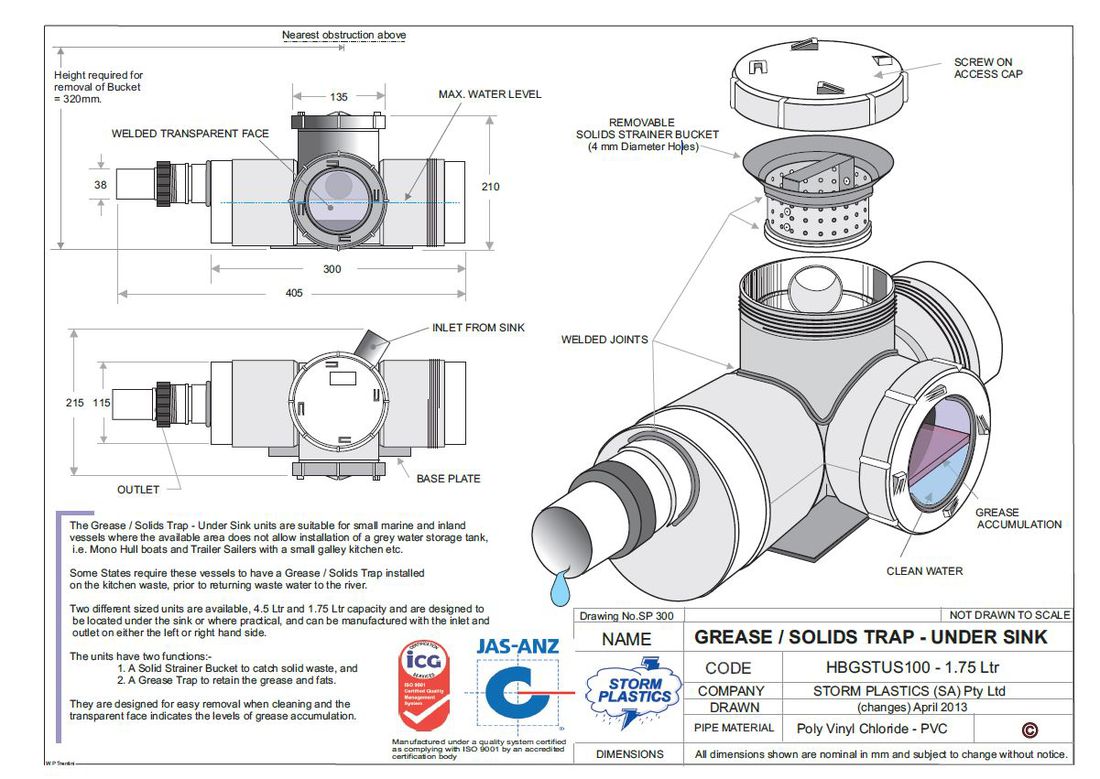 HBGSTUS100
GREASE / SOLIDS TRAP UNDER SINK 1.75ltr
Product Guide

 

Other Products

 

User Template
 STORM PLASTICS reserves the rights to alter the enclosed specifications without notice